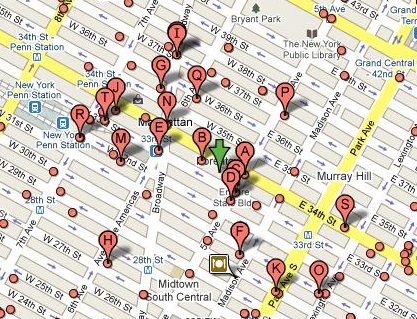 New Guidelines for representing your local business on Google.
Google My Business (formally Google Places) Help
If you are a small business owner and want your Google business listing (Google Places) to follow the guidelines Google has set you need to read their latest updates because there are some very important changes that could help or hurt your listing.
Here is an excerpt from Google's new guidelines page:
We've come up with a list of guidelines for local businesses to maintain high quality information on Google. Following these guidelines helps avoid common problems, including changes to your information, or, in some cases, removal of your business information from Google.
For best results using Google My Business:
Represent your business as it's consistently represented and recognized in the real world across signage, stationery, and other branding.
Make sure your address is accurate and precise.
Choose the fewest number of categories it takes to describe your overall core business.
Read the updated Google Places guidelines here…
The sad part is that some of the guideline changes contradict what Google was telling business owners just a few months ago. One of the main areas of concern is they no longer allow descriptors in your your Business name part of your listing.
New Google Plus Local Guides Confusing?
If you are confused about the guidelines or want to find a Google Places specialist to help you optimize your local business listing, contact me direct with your questions or concerns.
Google is constantly changing the rules when it comes to local search and as a business owner it can be very challenging to keep up with them.
Go to my website www.localgoldmine.com and contact me direct if you want to talk.