SEO is Dead… Long Live SEO!!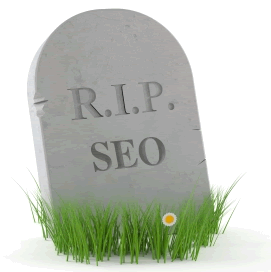 Uh oh, Google just tweaked their algorithm again!! SEO is dead!
Over the past 16 years that I have been marketing online, I have heard that term too many times to count.
I just read an interesting blog post post where the writer wrote on and on about how SEO is dead and then when I went to his services page, the first service he listed was SEO, the second was Local SEO. Huh???
Before we move on with any more let's take a look at the definition of SEO according to Wikipedia
Search engine optimization (SEO) is the process of improving the visibility of a website or a web page in a search engine's "natural" or un-paid ("organic" or "algorithmic") search results. In general, the earlier (or higher ranked on the search results page), and more frequently a site appears in the search results list, the more visitors it will receive from the search engine's users.
Yup, you should still be working on improving the visibility of your web pages. And of course, if you are a small business competing for popular keywords in your local market, top rankings can definitely help you generate more leads.
Long Live SEO!
As long as there are search engines providing free organic lists, SEO will continue to be a powerful way to generate traffic.
Let's get real for a minute! To those of you that buy into this 'SEO is dead' mentality, it may be because Search Engine Optimization to you is not optimization or content generation, it is about trying to game or trick Google into ranking your web pages higher.
Every time Google catches you and slaps your website, you scream and yell they are killing SEO!
SEO is changing and has been for many years!
Going back to the mid-90s, (before Google) SEO was more about gaming the search engines. Remember Lycos, Infoseek, Excite?
I remember sitting at my desk for hours manipulating a web page for Infoseek and refreshing the index until my page was number one for the keywords. Everything was new and it was all about gaming the search engines.
Even in the early years of Google, it was more about manipulating Google's algorithm to get higher rankings. Around 2003 Google really started a move to stop what they consider cheaters and when they released the Panda and Penguin updates several years ago, the old way of doing SEO died for good!
Here lies the problem for Small Business owners trying to do Local SEO.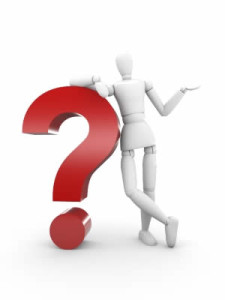 Many business owners that failed to get in the local SEO game several years ago are finally seeing the light (or seeing their business die a slow death) and unfortunately, do not understand what worked a just a few short years ago does not work today.
They hire a SEO company still using outdated tactics or buy an outdated "do it yourself " local search guide and proceed to anger the Google gods and their website goes into oblivion. Many throw up their hands, convinced that SEO doesn't work and is a waste of time and money!
Ignore SEO at your own risk!
If you do business in a local market you must understand that local search engine optimization requires that you know what is working today and that tricks and gimmicks may still work for some in the short term, but it is a failed strategy for the long term.
There are still many SEO services out there that refuse to get in line and focus on legitimate local marketing tactics. Their only goal is to convince desperate or naive business owners that they have a fast easy way to grab top rankings.
Beware of Local Search Companies or consultants offering you guarantees when in reality with all the changes happening, there are no guarantees.
Beware of companies that refuse to include you in what they are doing for you. Local search success is a joint venture today and you and your employees need to be involved.
Beware of online training courses claiming they have cracked the Google code or use hype to promote their products. You may end up in Google's dog house while these online hucksters get rich.
Beware of online marketing companies that quote you monthly prices without doing an analysis of your current presence. A good service wants to know if you have any looming problems or Google penalties before taking you on as a client.
The 5 Keys to Local SEO Success in 2013:
Your Google Plus Local/Places listing
It is time to get your Google account in order! Too many small businesses ignore the importance of having a claimed and properly optimized Google local business listing. The most common culprit is not knowing and obeying the many rules Google has in place when it comes to your local business listing.
In fact, many SEO services are not staying on top of the many ongoing bugs and changes happening with Google Plus local, so be careful when getting advice.  Read this post for more info regarding Google Plus Local Optimization
If you market to a local area you cannot ignore the influence of Google Plus Local listings!
Your Website
Your website needs to be locally focused and optimized. The Google local algorithm places a heavy emphasis on how your website layout and content correlates with your Google Plus Local listing. Of course, your website needs to be user friendly and motivate prospects to take action, but if you do not optimize it with local in mind, it may not be found by searchers in your local market..
Content Creation and Marketing Strategy
Google has made it clear that content is king and the old way of doing SEO is not effective anymore. Content can include articles, blog posts, photos, videos, press releases, etc… that you're going to place not only on your website, but syndicate around the web on third party sites like Tumblr, YouTube, Pinterest, WordPress, etc…
Content creation and distribution also allows you to build your brand in other places other than Google. Content building should be a staple in your marketing plan and needs to occur on a continuous basis.
Social Media
Have you heard the term social signals being thrown around lately? Put to rest any ideas that using Social Media is a waste of time!  Google thinks it is important and so should you. Google is looking at social signals as a way to validate that your content as relevant.
Likes, shares, pins, are just a few signals that tell Google that people find your content to be interesting. Not only are social media outlets like Facebook, Twitter, Google Plus, YouTube, and Pinterest great ways to distribute your fresh content, they are also places where you can build your brand in the local communities you build online.
Local Directories and Reputation Management
You cannot ignore the importance of having your business listed in as many local directories as possible. Having a well optimized listing in places like  Bing local, Yahoo local, Yelp, Kudzu, Manta, etc… gives you more visibility to people that use these websites.
Also keep in mind Google scrapes these sites for information regarding your business name, address, and phone number (Google Citations) to validate that the information on your Google business listing is consistent with every other listing out on the web.
Many of these local directories are populated with customer reviews and without a solid reputation management system you may never know what people are saying about your business, good or bad. What people are saying about you online can have a huge effect on your bottom line, especially if everything is negative.
As more and more potential customers go online to read reviews to validate their decision of where to buy, you must have a plan to encourage positive reviews from satisfied customers. You must also have a plan on dealing with negative reviews when they rear their ugly heads.
Are Back Links And Keywords still important in Local SEO?
Yes, back links and keywords are still important. You still need to target the right keywords and do it in a way that does not violate Google's rules. Keyword stuffing and anchor text stuffing on your web pages and back link sources is no longer going to help you. In fact, it can cause a serious penalty from Google.
Create good content that targets your primary and secondary keywords and distribute it to good sources is usually more than enough to help you rank in the local search results.
Beware of companies or services that offer cheap back links and use automated software to build them. This is a death wish on your website!
Good quality back links take time to find and build. Focus on the steps above and back links will take care of themselves! A well optimized website that is locally focused and tied directly to your Google Plus Local listing is more then enough to ensure high rankings in the local results.
The Internet is More Local Than Ever!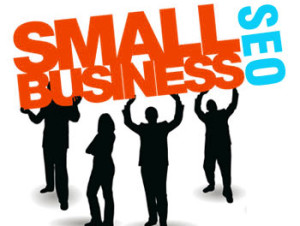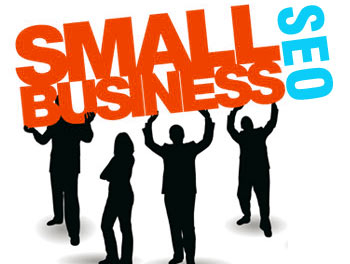 People are always looking for products and services in their local market. As a Business owner you need to make it easy for your products and services to be found.
People need problems solved and you provide solutions. Search Engines are still the primary source for people searching for solutions and as long as there are search engines there will be SEO.
There is no turning back the hands of time. The days of Yellow Page advertising are over. The days of gaming the Google algorithm to get higher rankings are over!
Focus your efforts on what works and stop trying to find a magic bullet and you will be set up for the long haul when it comes to ranking high and attracting more customers to your business.
Keep yourself in the know of changes so you can be in front of change versus playing catch up. This means making sure you know the rules or hire a Local SEO service that is up to date.
One last piece of sound advice…
If you are just getting into the Local Search arena or have had no luck getting page one rankings with your existing marketing plan, find out what is broke before you move forward!
Having a complete analysis of what your current presence looks like, your local competition, and any possible Google penalties allows you to fix all your problems and avoid wasted time and money.
Beware of SEO services that do not do a complete analysis first.
Beware of Services that create and claim Google Plus Local listings without doing a thorough search to see if listings already exist. Having duplicate listings is a HUGE Google penalty.
Beware of Services that do not do a citation and back link search before quoting you a price.
What are you waiting for? It's time to get in the game while SEO is still alive and thriving!