Are You Ready For a Website that actually ranks in Google and Generates More Customers for Your Small Business?
The video below is a replay of a live presentation made to St Augustine business owners interested in building a website geared for success.
Website Design St Augustine Florida
At Local GoldMine we design affordable Small Business websites with one thing in mind! Helping you achieve your online goals and grow your business!!
As a small business owner in the St Augustine area you probably already understand the importance of marketing online to the local area.
Warning! Find a Website Designer that understands Local Search Marketing!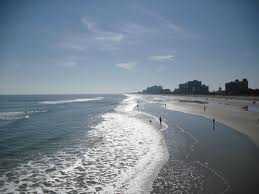 Regardless of how large or small your business is, in order to effectively reach more people looking for your products and services in the St Augustine area you must have a local Internet Marketing plan.
Avoid Paying Twice For Your Small Business Website!
Make sure the website design company you hire builds it right the first time!
There is nothing worse then putting your website up online and waiting for weeks, even months, and it does not rank for the keywords related to your industry.
You call your website designer and he tells you that you need to hire a Local Search Specialist to optimize your website.
What Elements Does a Strong Local Search Presence Require?
•Locally focused website
•Google Plus and Business Listing
•Content Marketing strategy
•Social Media Presence
•Directory listings and Citations
Contact our Local St Augustine office at
(904) 796-8527
and let's discuss how you can position your business online so it can stand out in the local St Augustine Florida market.